Application : Easy Keyboard Activity Recording V1.3
Easy Keyboard Activity Recording
Current version : V1.4
Easy software gives the possibility to record within a daily file all the activity of computer keyboard. An option can be set to record function key as well.
The destination folder can be adjusted to local hard disk.
It can be launch automatically when Windows starts and can be adjusted as fully hidden mode.
The daily generated file can be sent automatically to an FTP server.
How to stop and initialize EASY_KEYBOARD_ACTIVITY_RECORDING to default parameters :
1/ You have to create a file named "STOP" (without any extension) in the same folder than exe file. The name of the exe file is EASY_KEYBOARD_ACTIVITY_RECORDING.EXE and it could be located into users directory.
2/ After a short time, program will delete this file named "STOP" without any extension.
3/ The program has been stop and set with default launch parameters.
4/ Then, you can restart the software and change launch option or if you dont want to use it anymore, you can delete the exe file.
download Easy_Keyboard_Activity_Recording on File Fishstick
Download it ...
Freeware site links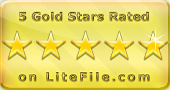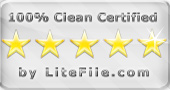 Easy_Change_MP3_Tags_By_Folder 1.7 download link ProgramsHome.com Free Software Download Freebies Freeware and Shareware Downloads ProgramsHome.com A directory of free and shareware software,instant messaging software,computer software,dvd software,cheap software,chat software,webcam software
Latest Free Downloads Free software downloads at aFreeGo.com fileshome.com: free and shareware software and discount coupons Free Software Downloads Easy_WebCam_Recording on Annesoft Free Software Downloads Software Downloads at URLFile Blue Software Download Center on File Fishstick Freeware Shareware Center